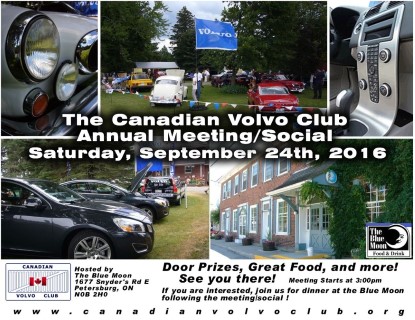 On Saturday, September 24th, we will be conducting our annual meeting at 3p.m. at the Blue Moon Inn in Petersburg, followed by a social event of good food, drink and comradery. Our challenge was to find a location that is "central" to southern Ontario, has appropriate space to conduct a meeting, ample parking, has food and beverage on location and has some kind of interest to those looking for an excuse to enjoy a Saturday afternoon drive while enjoying the "Fall" colours. We succeeded on all counts with the exception of our first choice date in October not being available. As a result our second choice is the Sept 24th date already mentioned, with the hope that next year we can move the date to October. I invite everyone to mark you calendar and join us in what I believe will be a lot of fun!
thanks,
Tony.
see you there at : 1677 Snyder's Road East, Petersburg, Ontario
Click on the poster image above to download the full PDF file or use the link below.